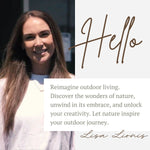 In 2015, our Founder Lisa Lionis discovered a problem — buying outdoor furniture was confusing, and expensive.


Frustrated with limited options, Lisa discovered a gap in the market for high-quality yet affordable patio furniture. She encountered either exorbitantly priced, premium pieces or cheap, low-quality alternatives that failed to meet customer expectations.

Driven by a desire to offer a better solution, Lisa founded WickerPark. With a commitment to craftsmanship and affordability, our mission is to provide superior outdoor furniture options that don't break the bank. Unlike other retailers, we refuse to compromise on quality by sourcing from overseas manufacturers.

At WickerPark, we understand that your outdoor space is a sanctuary for relaxation and enjoyment. Our curated outdoor patio furniture features a diverse range of stunning designs, ensuring there's something to suit every style and preference. From conversational seating, loungers, to fire pits each piece is crafted with meticulous attention to detail, guaranteeing durability and long-lasting beauty.

Join Lisa and the WickerPark community in transforming your outdoor oasis. Experience the freedom of choice, exceptional quality, and unbeatable value that sets us apart.

Discover the joy of outdoor living with WickerPark Patio Furniture today.
Affordable Outdoor Patio Furniture
Scroll to see how WickerPark makes Quality Outdoor Patio Furniture, Affordable, and Seamless to order.
The Old Way:
1
Browse Outdoor Furniture
Hundreds of Confusing Options
No Price Transparency
Find a Dealer or Showroom
2
Buy Through Retail Dealer
Pressured Sales Tactics
50%+ Markups
8-16 week Lead Times
3
Multi-Touch Risks
Product Knowledge Gaps
QA Issues & High Breakage Rate
Hidden Fees & Additional Charges
4
Assembly Required
Mix of Brands Complicates Assembly
Assembly Increases Waste & Carbon
Assembly Wastes Consumer Time
5
Future Waste
Limited Warranty
Unavailable Repairs or Parts
No flexibility when you grow
The WickerPark Way:
1
Affordable, Style & Quality
Curated Outdoor Patio Furniture
Space Planning included
Buy Direct, Save Up to~50%
2
Savings & Fast Fulfillment
Order Fulfillment in 3-5 business days
WickerPark Care Team coordinates it all
Assembled & Built Ready

Relax
2, 5, or 30 Year Warranties
Future Proof your Investment
Add to your Purchase in the future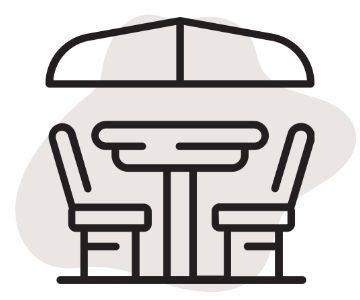 Outdoor Furniture Dealer
Materials & Offshore Manufacturer
Additional Charges & No Flexibility
Assembly Required & Waste
vs. WickerPark Patio Furniture
Materials & Local Manufacturing
Premium Materials & Transparent Pricing
Affordable Quality Outdoor Furniture
Experience the magic of affordable quality outdoor furniture. At WickerPark®, we understand the importance of great design in transforming your outdoor living spaces. Discover the perfect balance of beauty and durability with our unparalleled performance. Our furniture is crafted to be both stunning enough for formal settings and resilient enough to withstand the demands of outdoor living. Experience the joy of sinking into luxurious comfort at the end of each day.

Elevate your surroundings with WickerPark® and indulge in the art of living beautifully.